Two-tone hemp duvet cover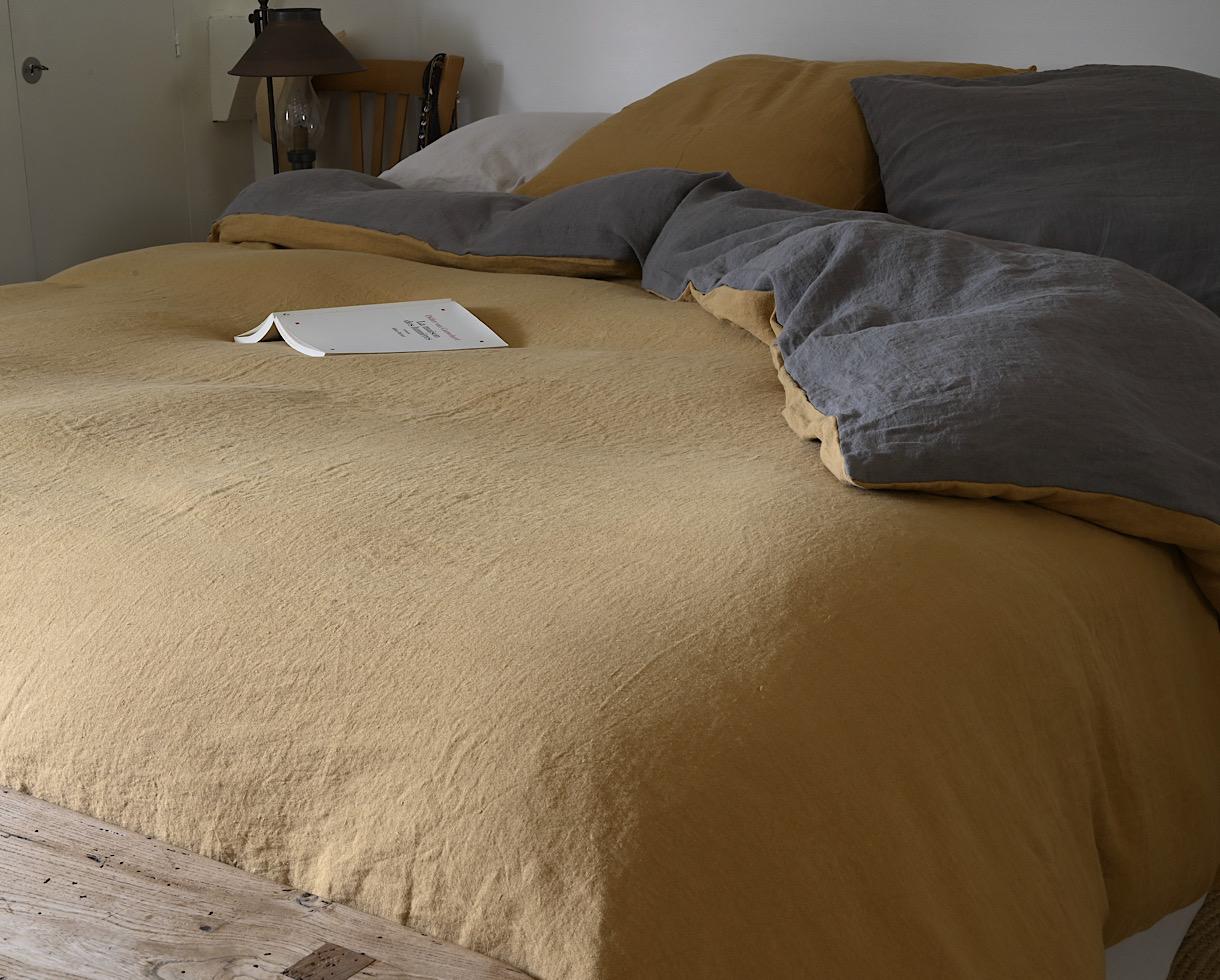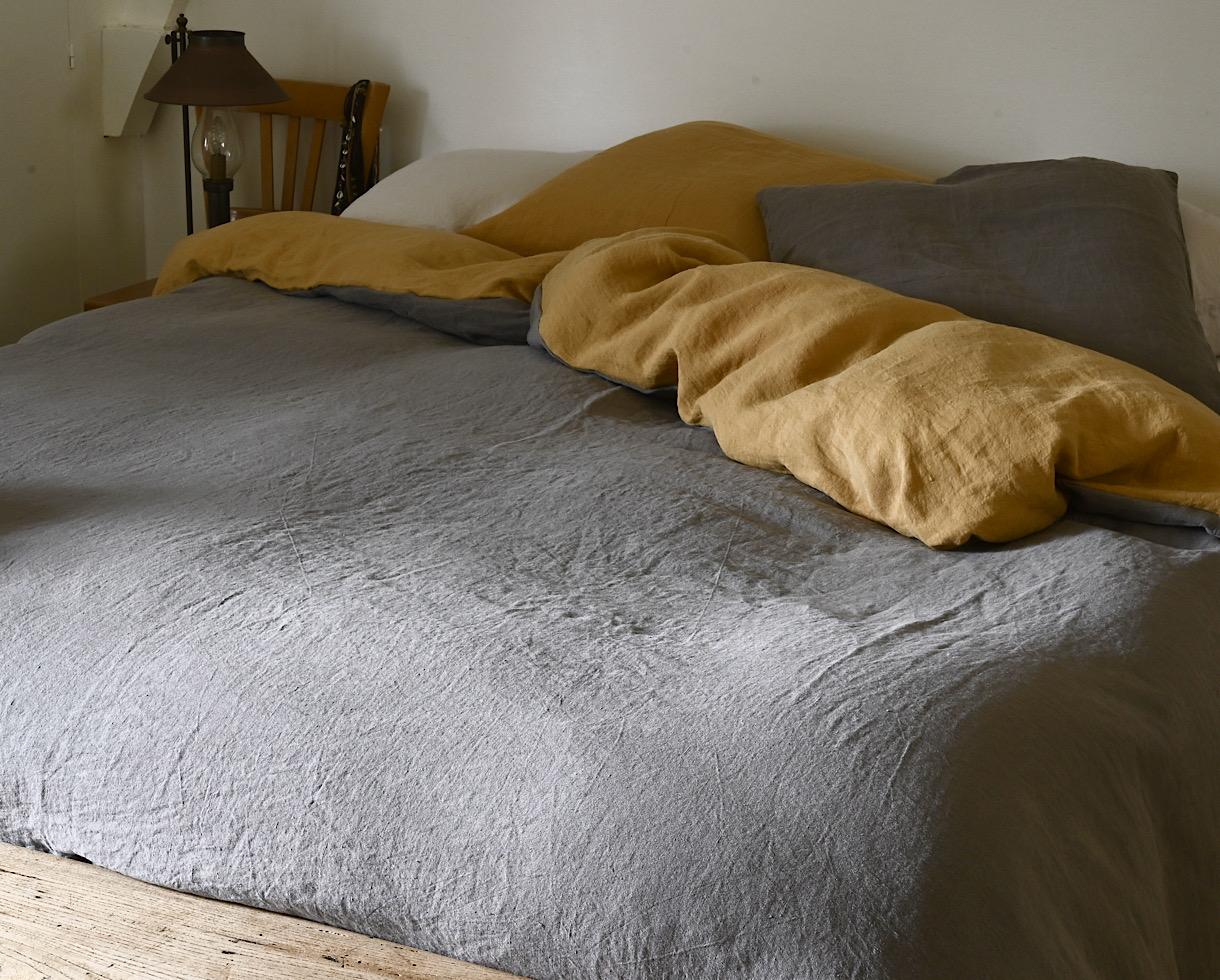 Two-tone Hemp Duvet Cover
Material : hemp
Discover all the benefits of hemp with these two-tone duvet covers. You no longer need to choose between your favourite colours; our reversible duvet cover allows you to change your bedroom decor in one easy move! The possibilities for coordination are endless with our matching pillowcases and sheets.

Two-tone reversible duvet covers with a flap to tuck in to the end of the bed. For sizes 135x200, 155x220 and 160X210, the duvet cover has a flap and button closure.


Any colour combination is possible - you can even choose your own. To choose your own, contact us on: info@couleur-chanvre.com


Tailored on demand only, by our St Jean de Luz sewing workshop. We regret that we do not accept returns of this item, but you can order samples to help you choose the colours.


100% pure hemp, long combed high quality fibres.


240g/m2


Woven, tailored, dyed and finished in France.


0% Dye - Safe cloth guaranteed: our unique dyeing and finishing process is performed without endocrine disruptors or toxic, irritant or allergic products.


Easy care: wash at 60°. For contrasting colour combinations, we recommend that you use a colour catching sheet in the first wash. Tumble dryer recommended, ironing optional. Does not shrink.


Hemp is an elegant and durable fibre which gets even more beautiful over time and with every wash.


Single bed (90x190)
Duvet cover : 140x200
Fitted sheet : 90x190 (depending on size of mattress)
Flat sheet : 180x275
---
Double bed (140x190)
Duvet cover : 240x220
Fitted sheet : 140x190 or 200x200 (depending on size of duvet)
Flat sheet : 240x300
---
Double bed (160x200)
Duvet cover : 240x220 or 260x240 (depending on size of duvet)
Fitted sheet : 160x200
Flat sheet : 240x300 or 280x300
---
Large double bed (180x200)
Duvet cover : 260x240
Fitted sheet : 180x200
Flat sheet : 280x300