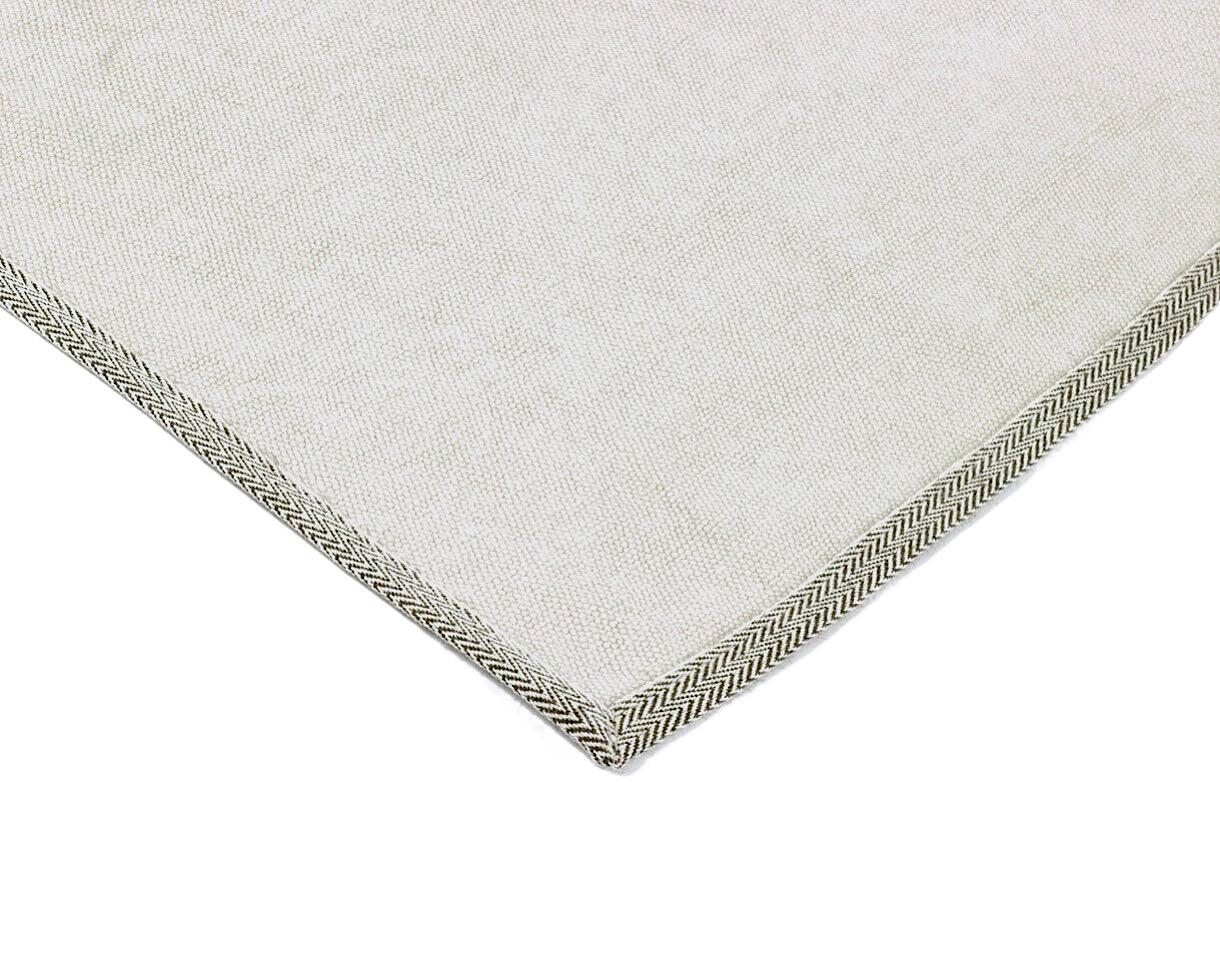 Linen Carpet
Material : linen
This thick, pure linen rug is bordered with an elegant binding which highlights the colour at the heart of the natural material. As a bedside rug, bath mat or in the lounge, it will be an invaluable piece and its beauty and personality will leave its mark on the room.

60x120cm rug

100% pure linen, high quality long fibres, from the Terre de Lin [Linen World] cooperative in Normandy.

950 g/m2

Linen grown in Normandy, combed, woven, tailored, dyed and finished in France.

0% dye - Safe cloth guaranteed: our unique dyeing and finishing process is performed without endocrine disruptors or toxic, irritant or allergic products.

Easy care: wash at 60°, tumble dryer not recommended. To iron, use a hot, lightly humid iron and iron on the reverse side. Does not shrink.