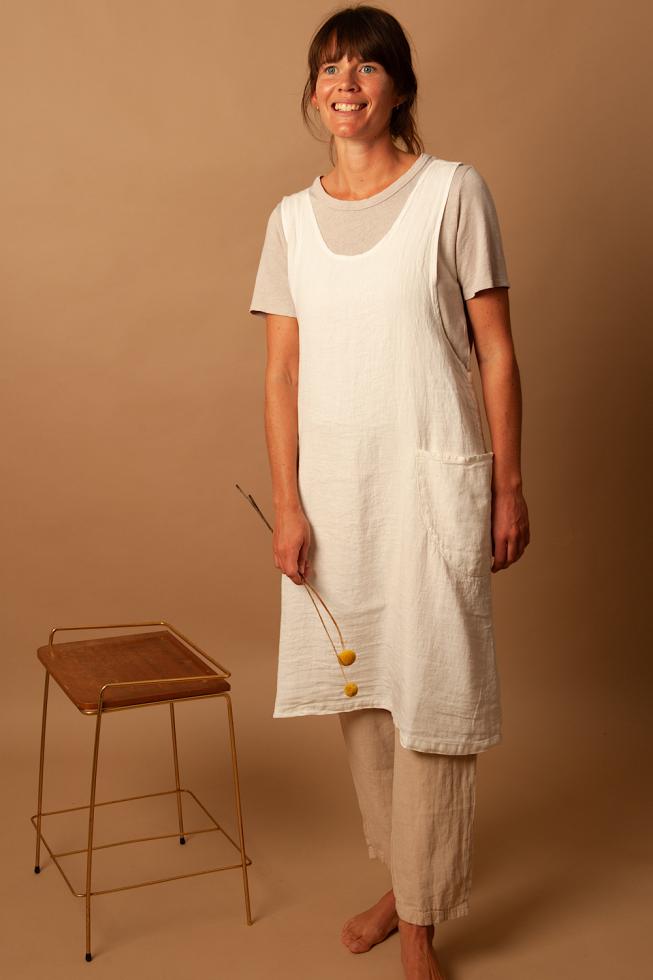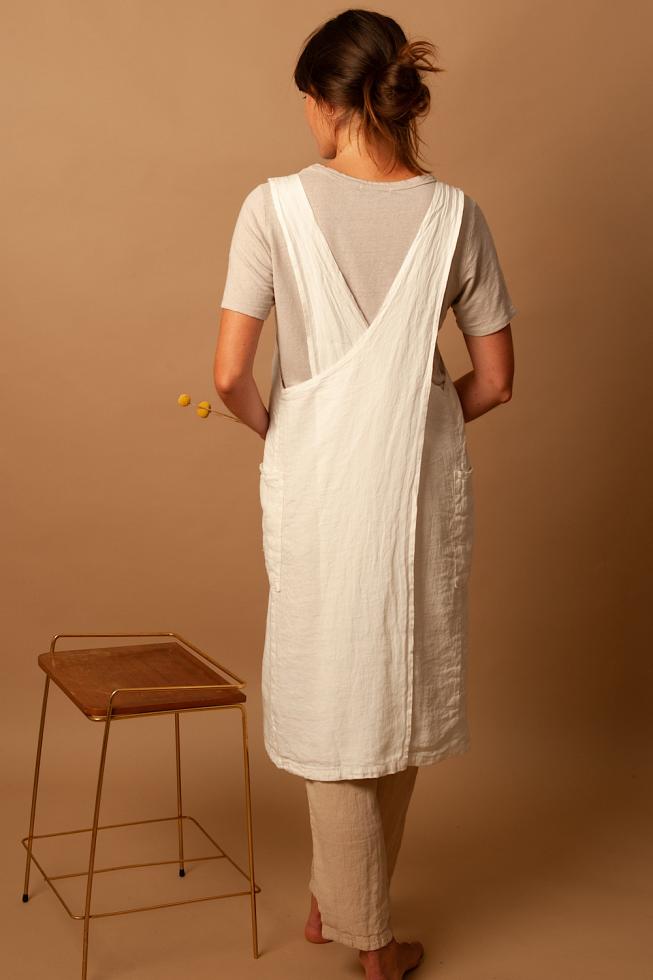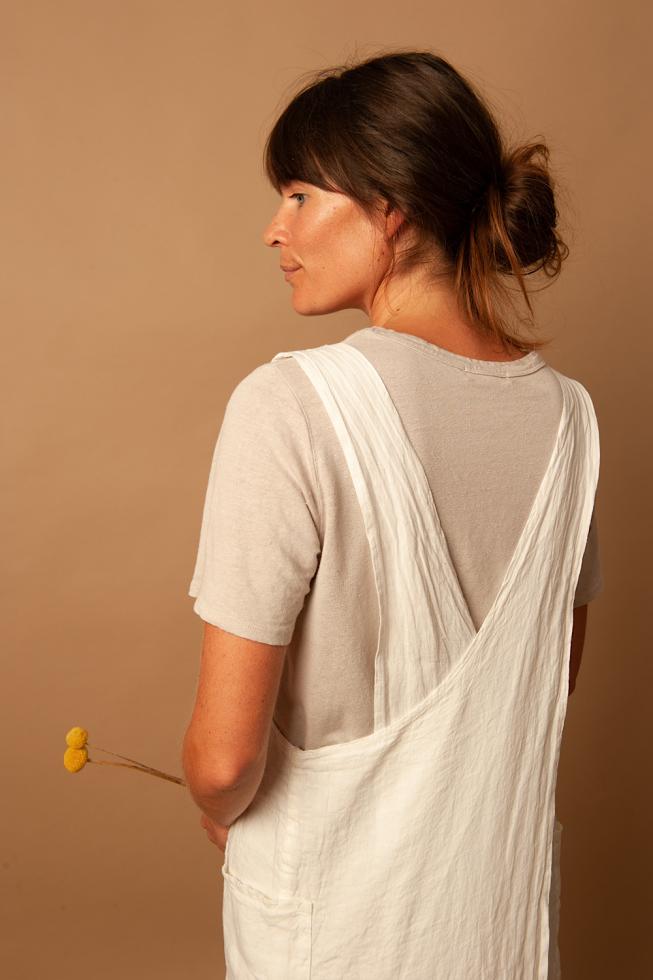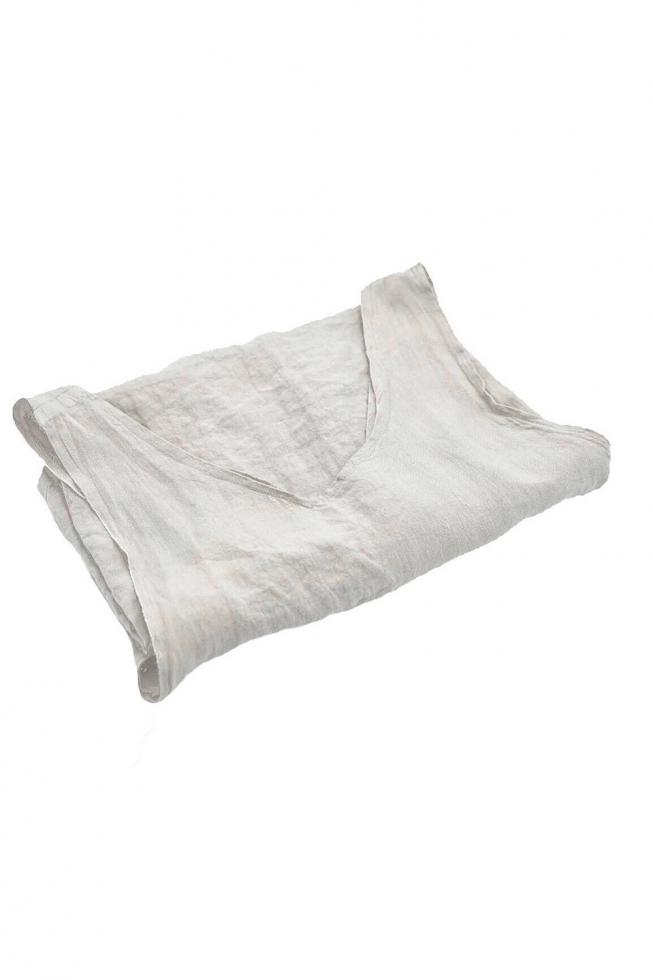 Hemp Li Apron
Material : hemp
Traditional Japanese apron, crossed over the back, elegant and practical, made of exceptional pure hemp. Perfect for the garden, kitchen or workshop...or even as a little sundress. It has two pockets, ideal for secateurs, brushes, a tea towel or your hands.


100% pure hemp, long combed high quality fibres.
240g/m2

Woven, dyed and finished in France.

Teinture 0% [0% Dyeing] - Safe cloth guaranteed: our unique dyeing and finishing process is performed without endocrine disruptors or toxic, irritant or allergic products.

Easy care: wash at 60°, tumble dryer recommended, ironing optional. Does not shrink.

Hemp is an elegant and durable fibre which gets even more beautiful over time and with every wash.