REALLY Made In France
Did you know?
In 1990, the textile industry employed 460,000 people in France.
Today, it only employs 58,000 people, so almost 90% of its employees have disappeared in less than 30 years (source UIT). And yet, textiles are the second market in the world, after food, and it is a task done by hand and requires a great deal of knowledge.
The result is that, today, more than 90% of textiles (particularly household linen) sold in France is imported from Asia, North Africa and Southern Europe!
There are also lots of brands which carry out a single stage in France so they can attach the label "Made in France" to their products. For example, they tailor their articles in France from fabric made and dyed in Asia and then they can completely legally attach the label "Made in France". And yet, it is worth noting that the tailoring stage adds minimal value, compared to the other stages carried out abroad.
In this ocean of opacity, it can be difficult for the consumer to know where they stand. As far as we are concerned, we want to be completely transparent with you.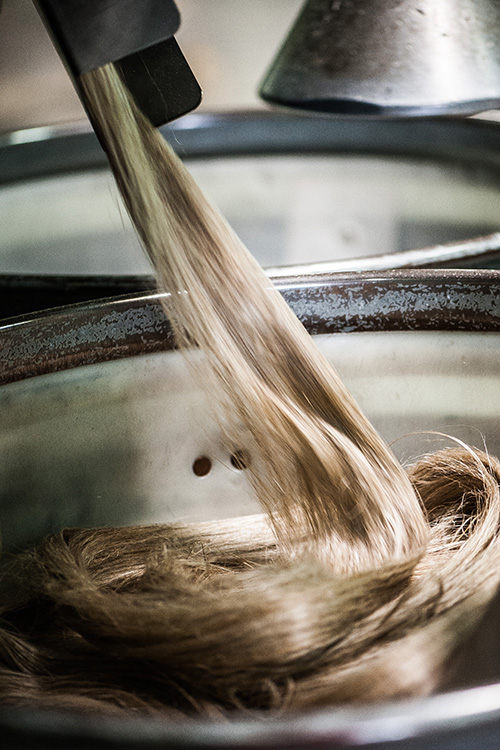 Textile production
Textile production is a long process, especially when it concerns natural vegetable fibres, coming from agriculture. From fibres harvested by farmers, different industrial techniques allow us to produce a ribbon of parallel and clean fibres, which is then sent to be spun. Depending on the material, scutching or carding follow then hackling.
It is at that moment that the textile process occurs:
- In the first place, spinning transforms the ribbon into yarn
- Then comes weaving which interlaces the yarns (in warp and in weft) to make a cloth toile
- Then, the tailoring stage cuts and sews the final products from the toile received from the weaver
- Finishing can be done on the yarn, the fabric or on the tailored article. It groups together treatments such as bleaching, dyeing, printing and various finishes (smoothing, softening, etc.)
Our production
In terms of Couleur Chanvre products, all of our production stages happen in France, with the exception of spinning, which happens in Europe, because there is no spinning industry in France which produces the yarn which we need (wet spinning).
We also buy our woven labels and packaging in France, as well as our cards, leaflets and marketing materials.
Because we are concerned about maintaining jobs in France and preserving knowledge.
Our subcontractors are true partners, artisans who work with passion and share the same values as us, respect for materials and the pursuit of quality.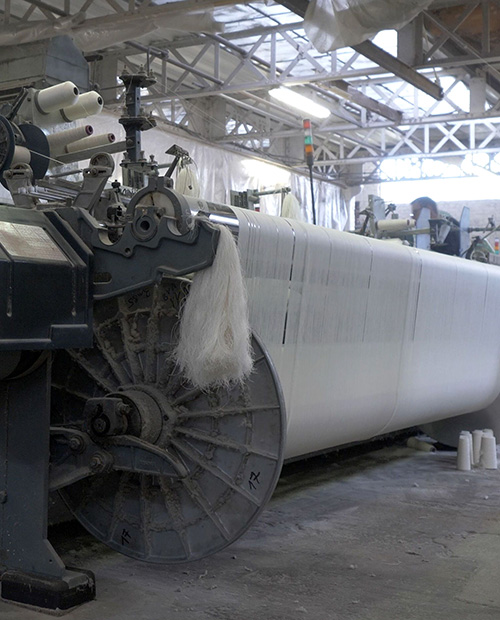 The essential stage of eco-friendly dyeing and finishing is done in our Saint-Jean-de-Luz workshop. This stage is crucial because it guarantees you
a really safe linen,
thanks to years of research which has allowed us to develop a unique process forgoing all endocrine disrupters, toxic chemical products, allergenics and irritants, which are widely used in the industry.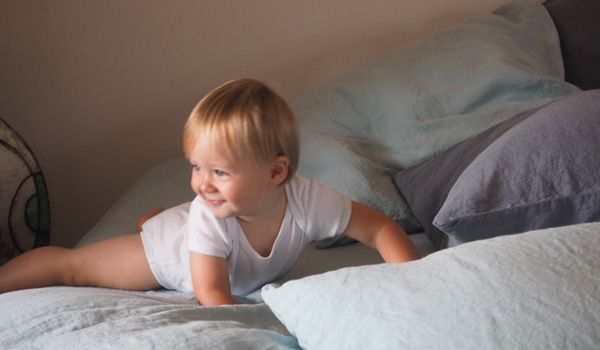 Our ecological commitment
As this process which we have christened "0% dye" continues, we naturally want to be role models in the ecological domain, it is our responsibility and our obligation as corporate citizens. Our waste is one hundred per cent clean because we have eschewed all toxic chemical products. But beyond that, we save and recycle as much water as possible and limit our energy use and we use recycled or green materials for our packaging.
Our citizen commitment
We also have a role in its promotion, so we also train young people in this wonderful natural fibre textile trade because we want to keep the knowledge and passion alive for future generations.




Really, Couleur Chanvre is a corporate citizen. Of course we pay our tax in France, but beyond that, we are delighted to contribute to local community costs and social security. Because, even though we are very small, we are aware of the responsibility we have in community outreach, in the Basque Country and in our country, France.




We think that makes something REALLY Made in France.
Fair price
Sometimes our high prices come under scrutiny.
Production in France is naturally more expensive than abroad, but what is the differential?
On an average basis, we can recognise that:
- production in Northern Africa is 50% to 60% cheaper
- production in Asia is 70% to 80% cheaper
But what is the cost of production of something REALLY Made in France?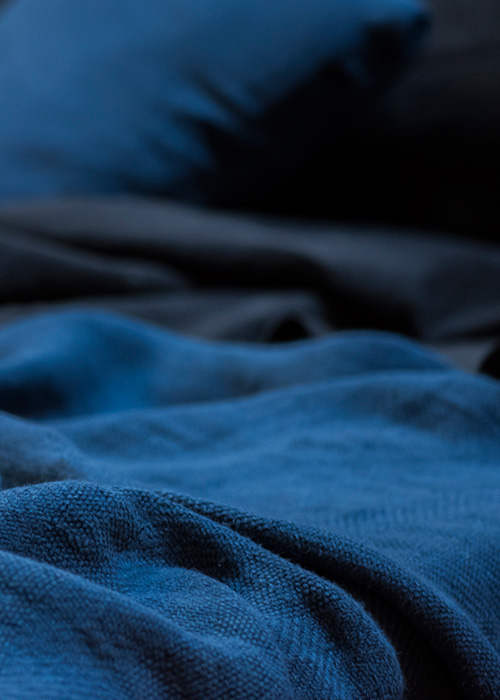 At Couleur Chanvre, our economic model is based on:
- Choosing the best textile fibres so we can offer you the highest quality fabric.
- Artisanal French manufacture, which respects labour laws (35 hours, 5 weeks of holiday, insurance, pension schemes, etc.). All Couleur Chanvre employees have permanent contracts.
- French manufacture which respects safety standards as well as environmental standards. Certified bodies, like l'Apave, frequently inspect our workshops.
- An internally developed, unique dyeing and finishing process to guarantee a very safe cloth for you. This exclusive process is intricate, but also longer and more expensive. We can only do one colour per day, the complete cycle takes between 6 and 8 hours and we are limited to a very small weight of 70kg of cloth per day.
- A direct client relationship to advise you and solve any potential problems.
In the end, you have a high quality, completely safe item, which will last a long time and become even more beautiful with time, et whose societal and environmental impact is spotless.

The competition, really fair?
Every day, we are in head-to-head competition with "major brands" or "large retailers" whose economic model is radically different. They buy from abroad, at the lowest price. Their margins are 7, 8, 10 or even more. They have no problem with constantly promoting themselves and advertising "surreal" discounts of 50%, 60%, 70%...and even then, their margins are still true. The result: every day, hundreds of containers arrive in our ports, full of textile products, with nothing to verify the way that they were made, the treatments they were subjected to and the presence or not of dangerous or toxic products.

It is this model which has led to the disappearance of 90% of the French textile industry, and the hundreds of thousands of employees that this represents, and the knowledge which the whole world envied us for.

To be completely transparent with you, our average gross margin at Couleur Chanvre, taking all business channels into account, less than 3, which is really very weak, compared to the margins of 7, 8, 10 or more currently practised by major brands and large retailers! We use this margin to then pay the team's salaries and the rent for the workshop and the boutiques, as well as all of our business' charges.
In this context, what is a fair price?

We are conscious that our price level means that our products are not affordable for everyone and that is why we have been persistently working for several years to improve our modes of production, because lots of stages are still done by hand - in particular in the hemp sector - to lower our cost prices and therefore our retail prices.
We have also introduced a organic cotton range, the price of this fibre being cheaper, which has allowed us to offer high quality products at more affordable prices.
And we are still pursuing this avenue.
Our sole objective is to make your daily life safer, better and softer with high quality fabrics, durable and elegant articles made in France with passion.