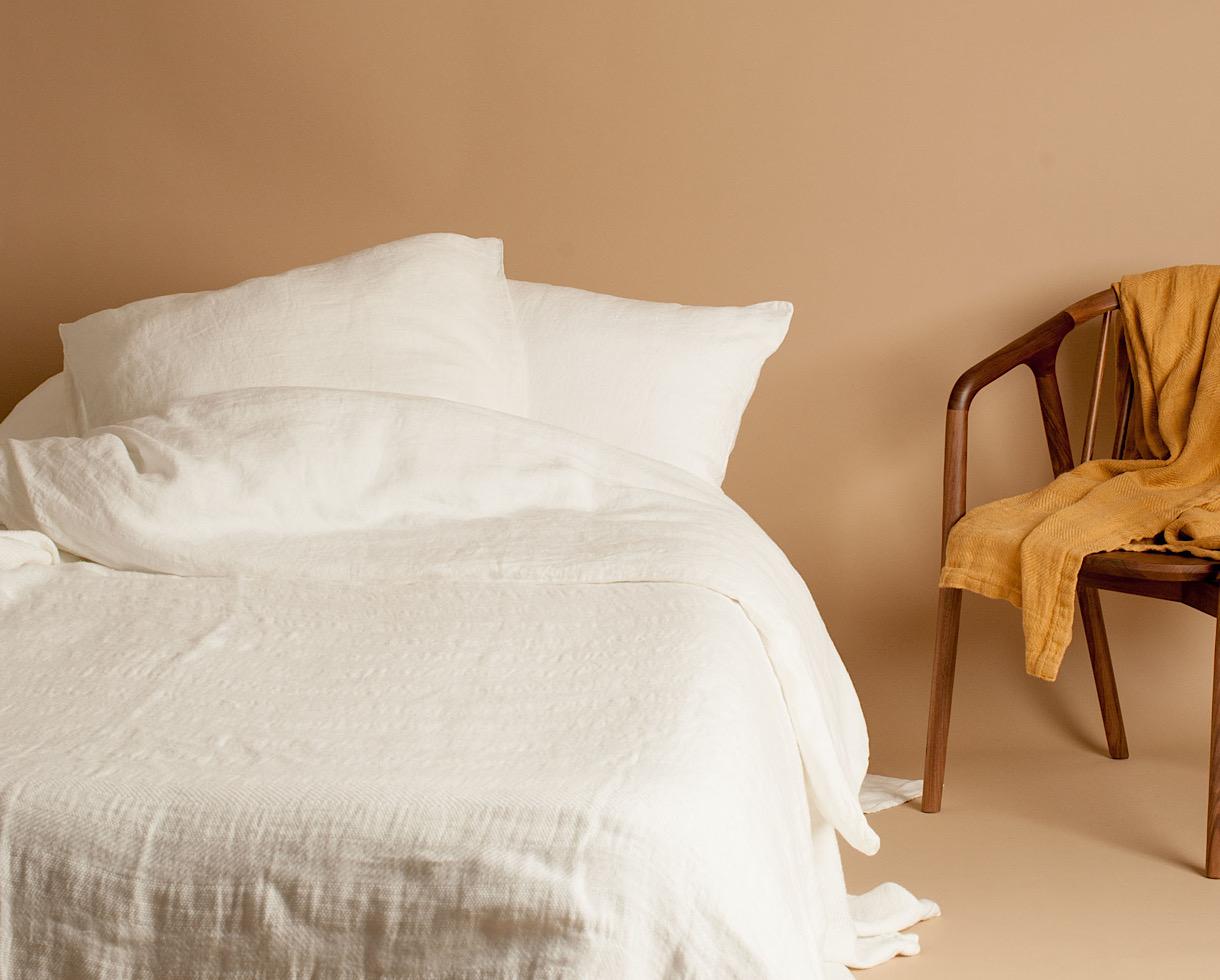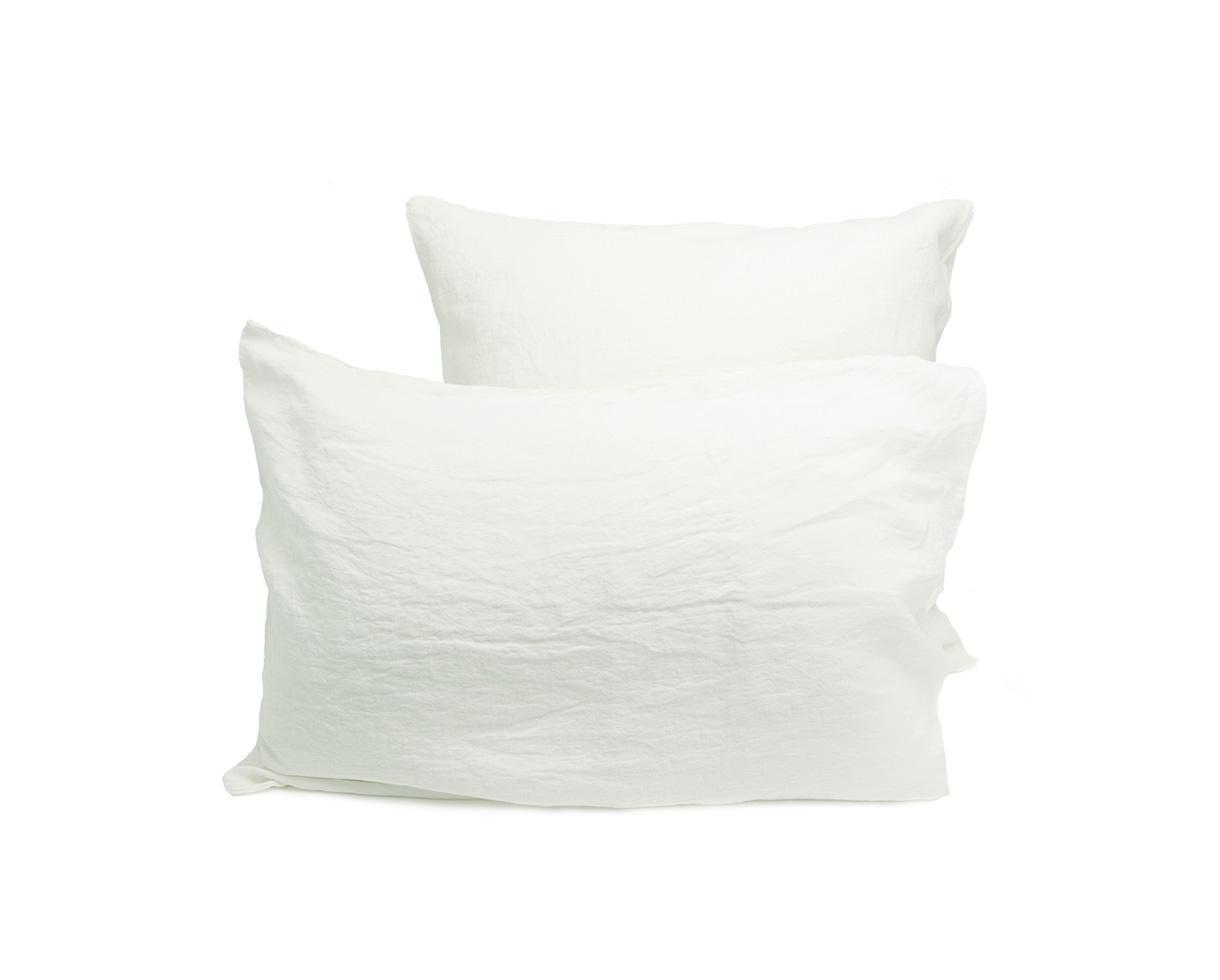 Pure Hemp Pillowcase
Material : hemp
Pillowcases are essential for quality sleep and for general health, because they are next to our skin, mucous membranes and respiratory tracts for almost a third of our lives. The natural qualities of pure hemp - antibacterial, hypo-allergenic and antifungal - and our 0% Dye, which does not use any toxic products, protects you from numerous skin complaints, allergies and respiratory issues.

Standard pillowcase with inside flap.

100% pure hemp, long combed high quality fibres.

240g/m2

Woven, tailored, dyed and finished in France.

0% Dye - Safe cloth guaranteed: our unique dyeing and finishing process is performed without endocrine disruptors or toxic, irritant or allergic products.

Easy care: wash at 60°, tumble dryer recommended, ironing optional. Does not shrink.

Hemp is an elegant and durable fibre which gets even more beautiful over time and with every wash.

Single bed (90x190)
Duvet cover : 140x200
Fitted sheet : 90x190 (depending on size of mattress)
Flat sheet : 180x275
---
Double bed (140x190)
Duvet cover : 240x220
Fitted sheet : 140x190 or 200x200 (depending on size of duvet)
Flat sheet : 240x300
---
Double bed (160x200)
Duvet cover : 240x220 or 260x240 (depending on size of duvet)
Fitted sheet : 160x200
Flat sheet : 240x300 or 280x300
---
Large double bed (180x200)
Duvet cover : 260x240
Fitted sheet : 180x200
Flat sheet : 280x300