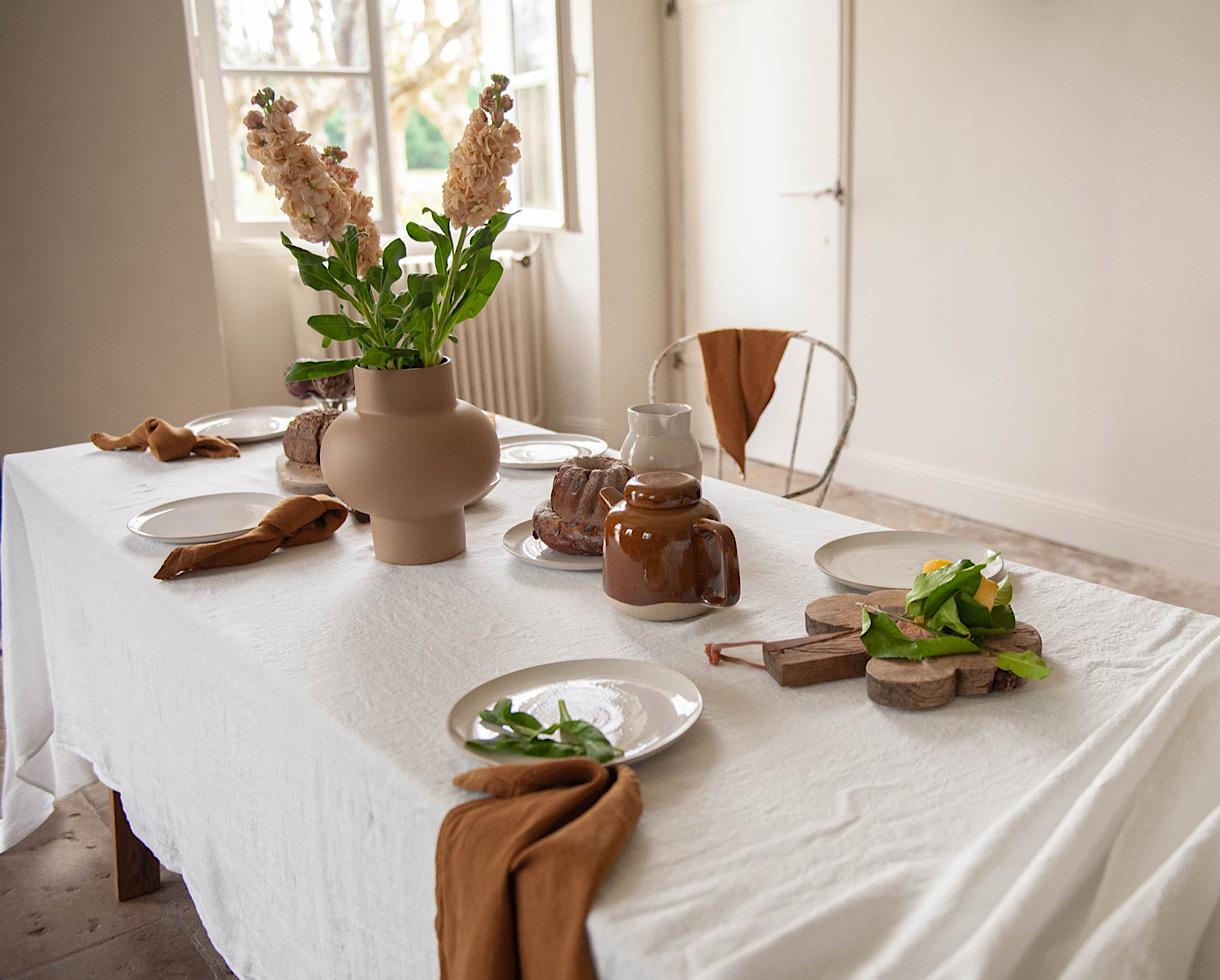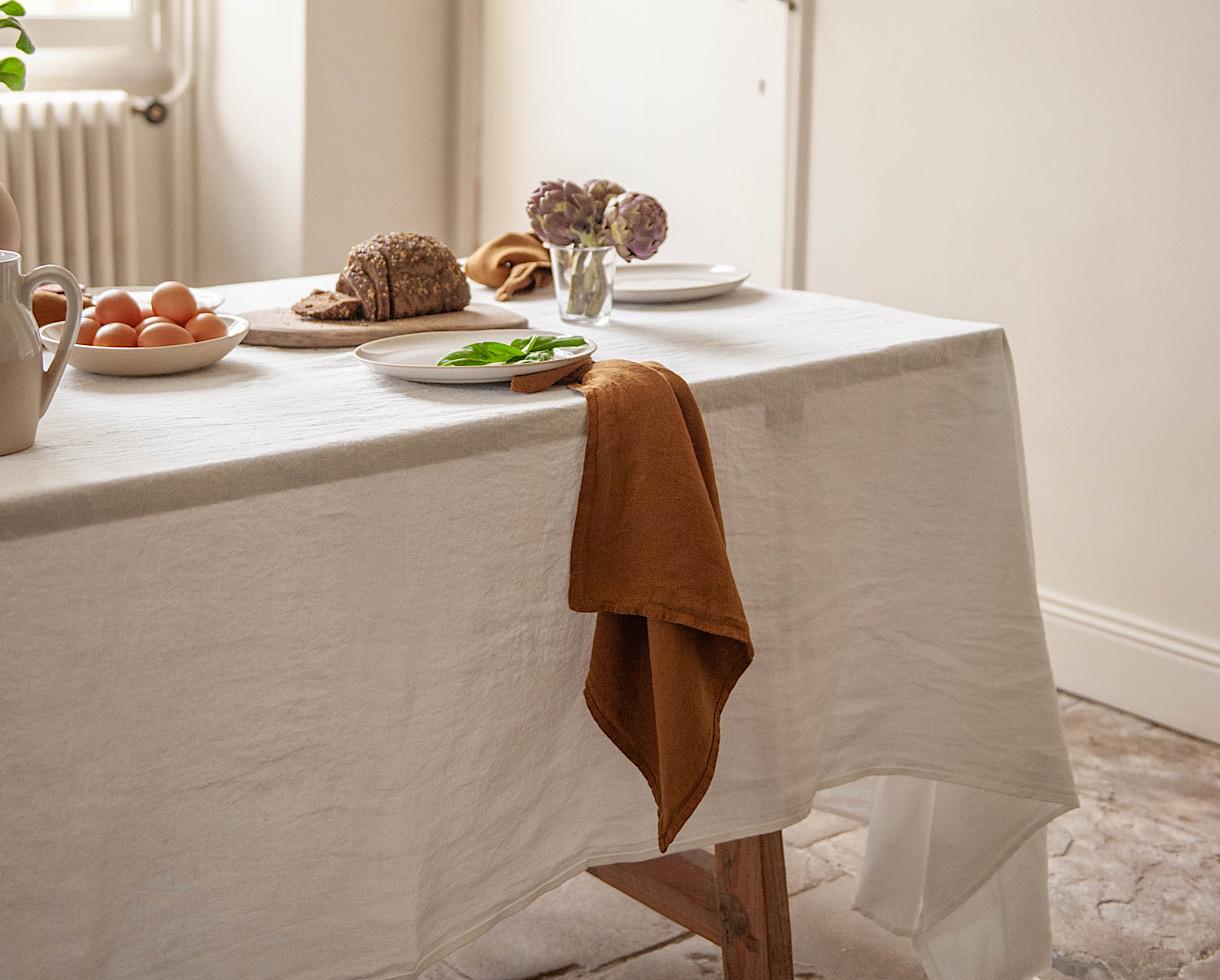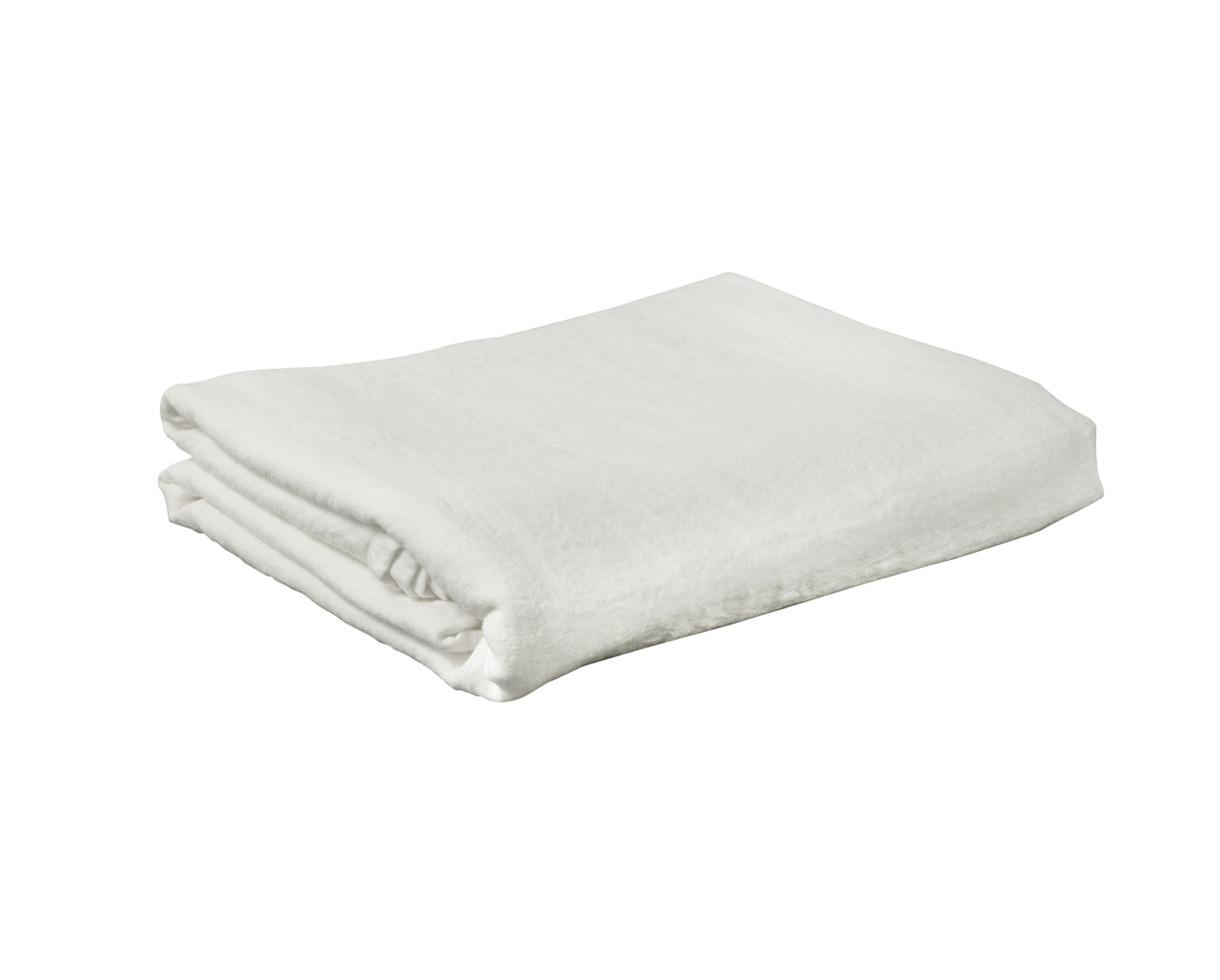 Linen Tablecloth
Material : linen
As this linen hangs beautifully, it will give your table setting a unique character and elegance. By playing with colours, you can create different ambiances for everyday and for parties. Our tablecloths are easy care, like all of our Couleur Chanvre linen.

Simple hemmed finish

100% pure linen, high quality long fibres, from the Terre de Lin [Linen World] cooperative in Normandy.

270g/m2

Linen grown in Normandy, combed, woven, tailored, dyed and finished in France.

0% dye - Safe cloth guaranteed: our unique dyeing and finishing process is performed without endocrine disruptors or toxic, irritant or allergic products.

Easy care: wash at 60°, tumble dryer recommended, ironing optional. Does not shrink.