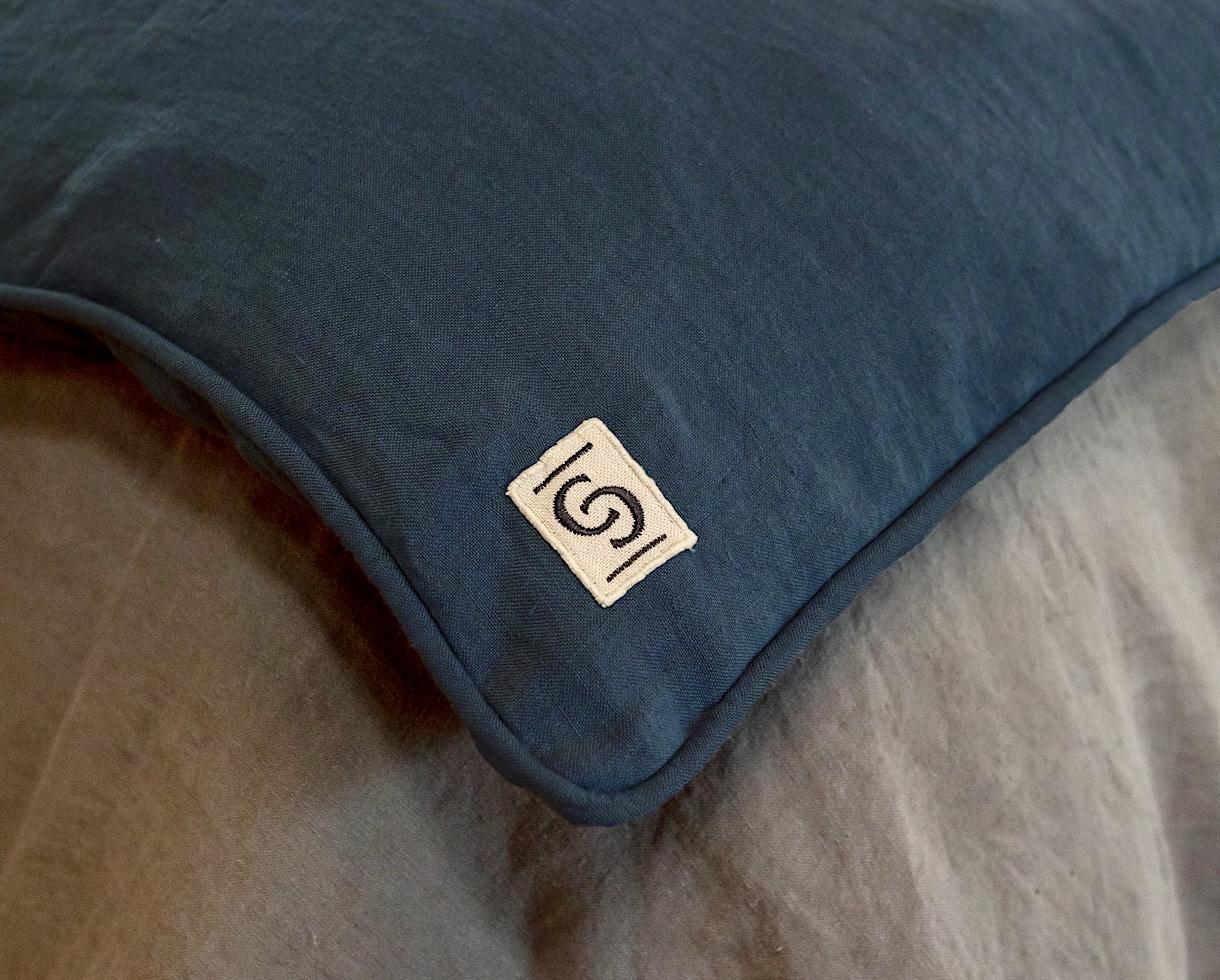 Hemp Counterpane
This unique quilt is composed of a pure hemp cover and a pure virgin wool filling from Basque ewes. Two healthy and exceptional materials for an unequalled comfort in all seasons.
The meeting of the craft know-how of 2 Basque companies: Iletegia for the wool and Couleur Chanvre for the hemp.
2 finishes: tone on tone piping or fancy piping.
On your bed, your sofa or to cover you, it will become an essential element of your decoration andyour comfort.
Our Hemp quilt with wool filling is a unique item:
- the cover is made of 2 sides of pure hemp, high quality long fibers of 240 gr/m2.
- Guarantee of a healthy bed linen : this hemp is dyed in our atelier in St Jean de Luz according toour unique dyeing and finishing process without any toxic, irritating, allergic or endocrinedisrupting products.
- The 2 sides are connected by using a blanket stitch or a piping, depending on the chosen finish.
- The filling is made of 330 gr/m2 virgin wool from our Basque ewes, padded with organic cottonpercale. These ewes are raised in freedom and their shearing is respectful not to hurt them.
- The garment is handmade in our atelier in St Jean de Luz.
- Size 110 x 180 cm
- Dry cleaning
Single bed (90x190)
Duvet cover : 140x200
Fitted sheet : 90x190 (depending on size of mattress)
Flat sheet : 180x275
---
Double bed (140x190)
Duvet cover : 240x220
Fitted sheet : 140x190 or 200x200 (depending on size of duvet)
Flat sheet : 240x300
---
Double bed (160x200)
Duvet cover : 240x220 or 260x240 (depending on size of duvet)
Fitted sheet : 160x200
Flat sheet : 240x300 or 280x300
---
Large double bed (180x200)
Duvet cover : 260x240
Fitted sheet : 180x200
Flat sheet : 280x300