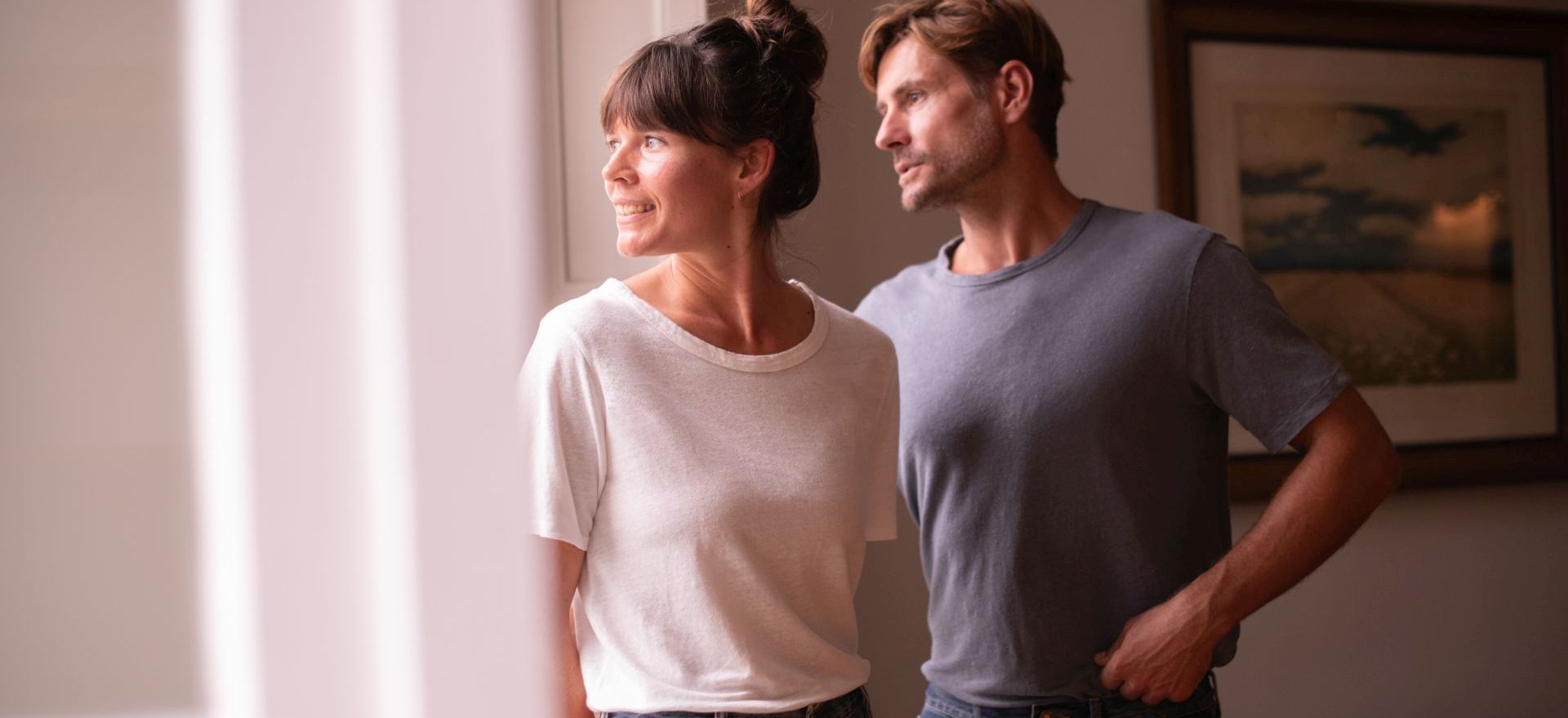 The 360 T-shirt - a unique well-being experience
Limited edition in pure French flax
A new and unique experience

When we started thinking about designing a T-shirt, we didn't want to create the 1001st T-shirt on the market.

We started with the idea that the T-shirt should not only be worn in summer, but should be a basic item to be worn all year round.

Therefore, a lot of tests were necessary to achieve this T-shirt. We tested yarns, knitting techniques, patterns and numerous prototypes until we were satisfied with the experience we want to offer.

A rare limited edition product.
A dense 360 g/m2 knit, why is that important?

While T-shirts are usually 150-220g, we knitted a much denser stitch, using a very fine and soft pure flax yarn.

Our 360 T-shirt is therefore much stronger and long lasting, it is not transparent, it does not twist or deform, and its density naturally brings a great comfort.

Made from the finest and softest French flax fibers, this flax quickly eliminates smell and perspiration.

A 360 usage

Its unique texture and density allow you to wear it during all seasons, summer or winter, at home or outside, day or night because the material will adapt to the outside temperature. It's comfort and fit are such that you won't want to take it off.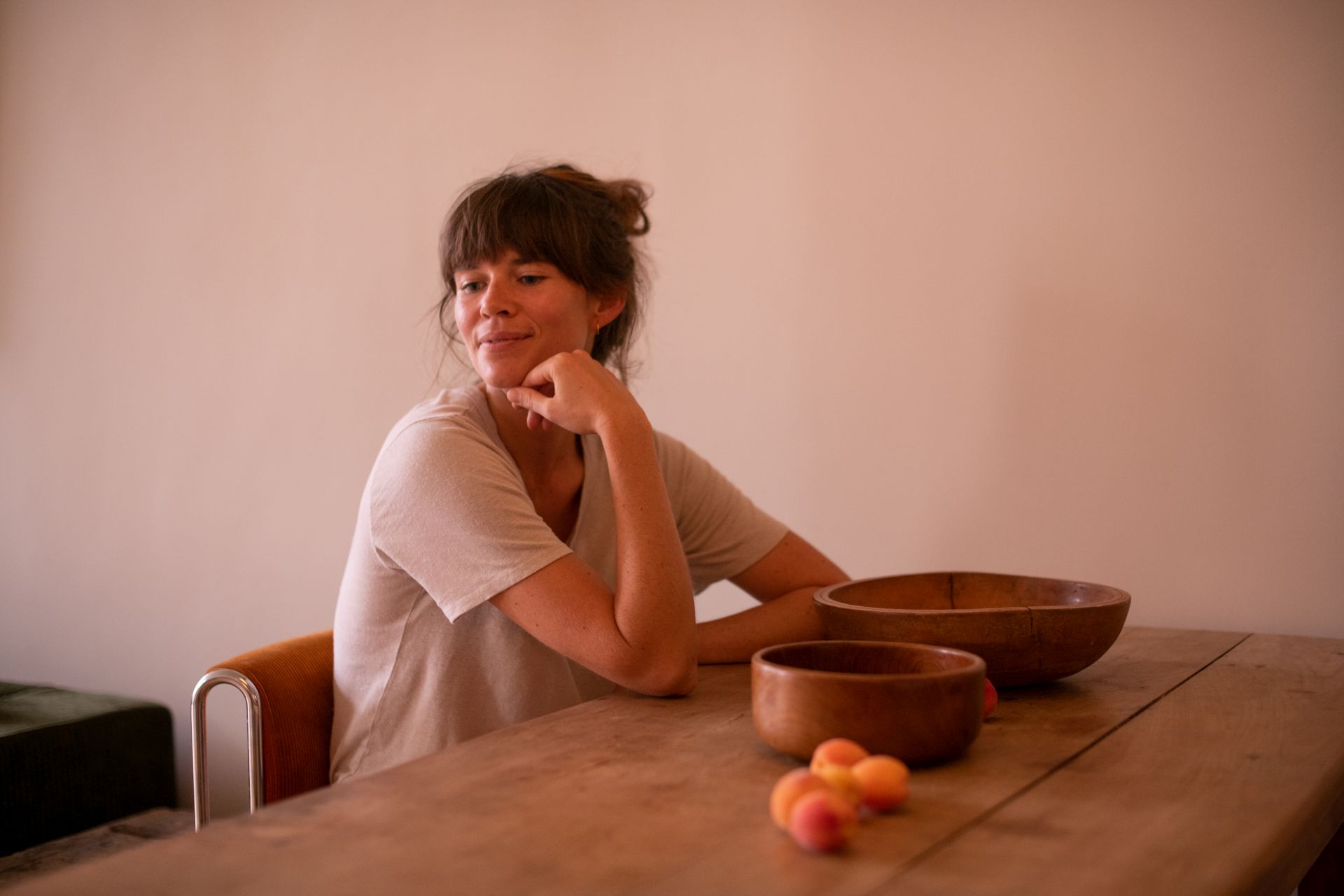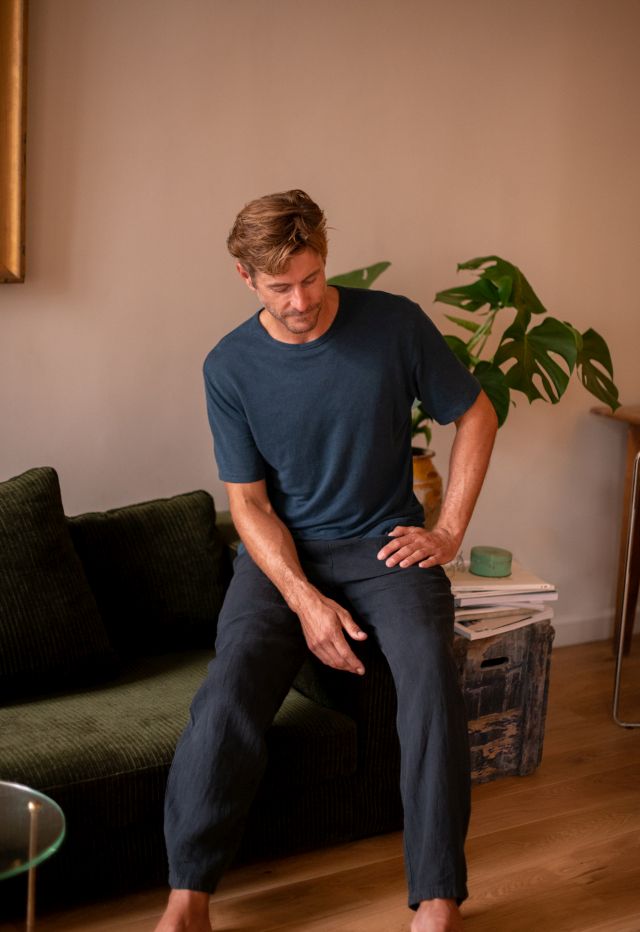 A truly sustainable T-shirt

You know that our mission at Couleur Chanvre is to restore the natural qualities of textile fibers and for this, we have banned all toxic products, irritants, allergens and endocrine disruptors from our dyeing and finishing phase, going far beyond the existing certifications.

It is without doubt that this 360 T-shirt benefits from this unique process that we have developed in St Jean de Luz, and it is all the more important as it will be in direct contact with your skin.

Thus, our flax will give you back all its qualities: hypoallergenic, soft and breathable, it will make you live a new experience and give you an incomparable feeling of well-being.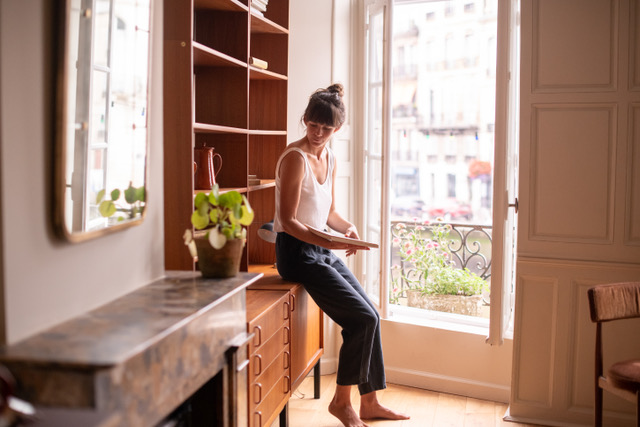 The result of the highest quality craftsmanship

This flax harvested in Normandy has been dyed in France and spun by a French spinner, then knitted in a century-old factory in the Atlantic Pyrenees, just next door to us.

The manufacturing is done in a Portugal, better equipped to meet our specifications.

The final stage of dyeing and finishing was done in our own factory in St Jean de Luz, using our exclusive process.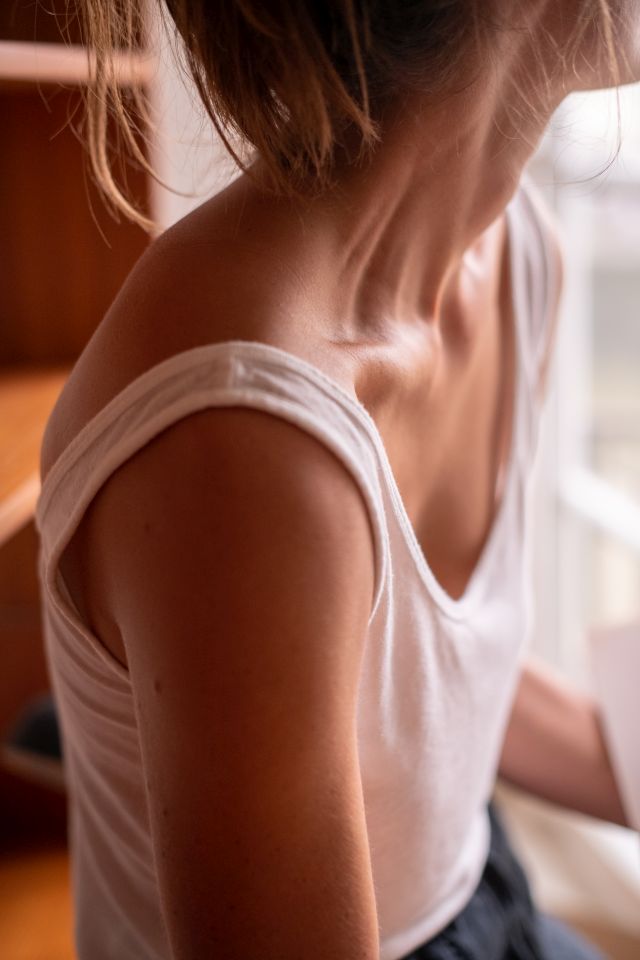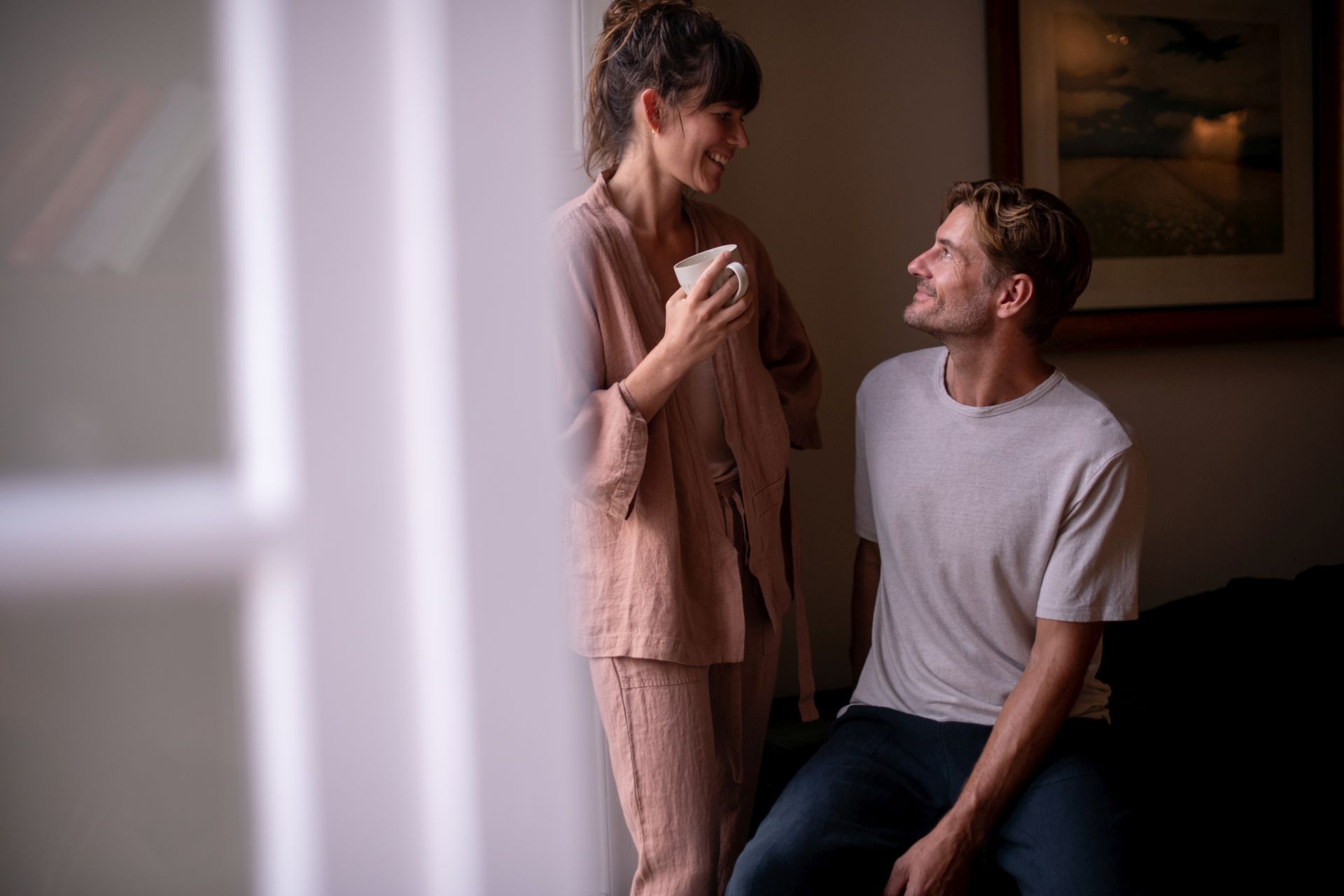 A simple cut and a range of deep colors

Casual, the 360 T-shirt is neither too loose nor too tight and has a firm and steady fit. Also available as a women tank top. We have selected 9 colors of our collection for this limited series.
This T-shirt is also available for children in our children line.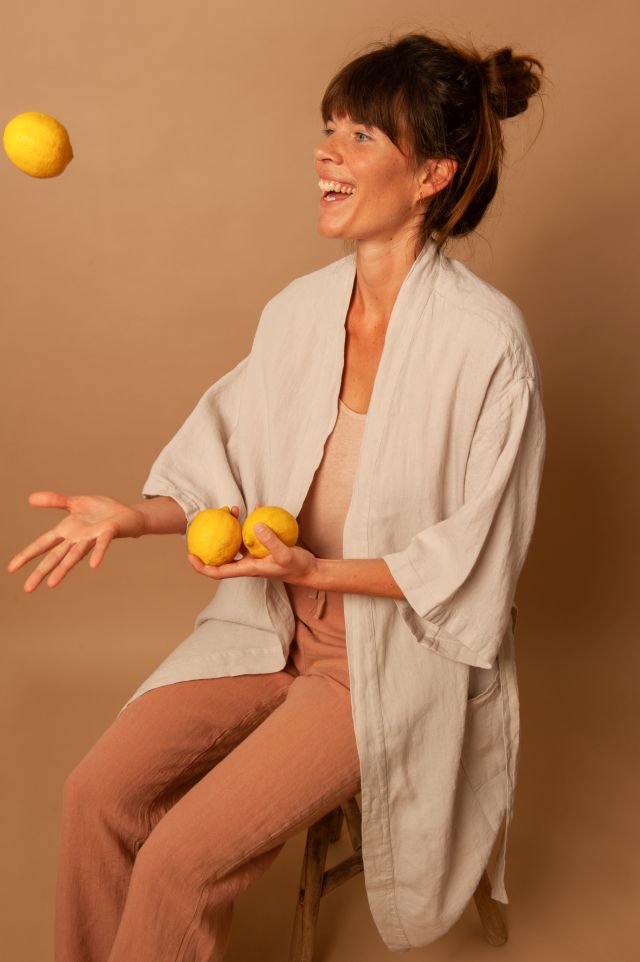 Easy care
Like all our products, this
360 T-shirt
is easy to clean.
It can be washed at high temperature, the use of the tumble dryer is possible, as well as a soft ironing.
It does not shrink, does not wrinkle, and the colors do not fade.
You can combine the
360 T-shir
t with :
-
Hemp pants
-
Hemp Kimono Jacket
-
Hemp Kimono