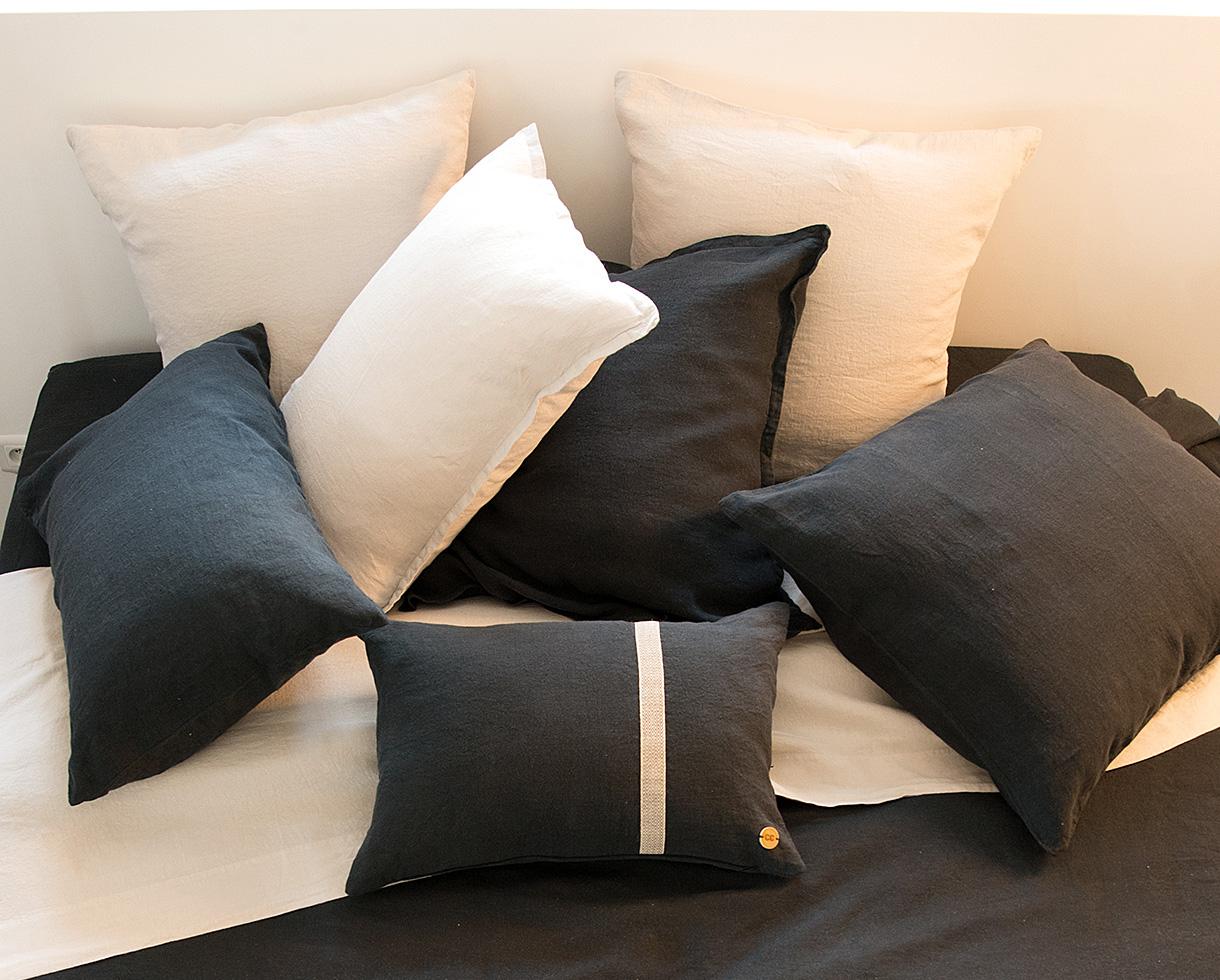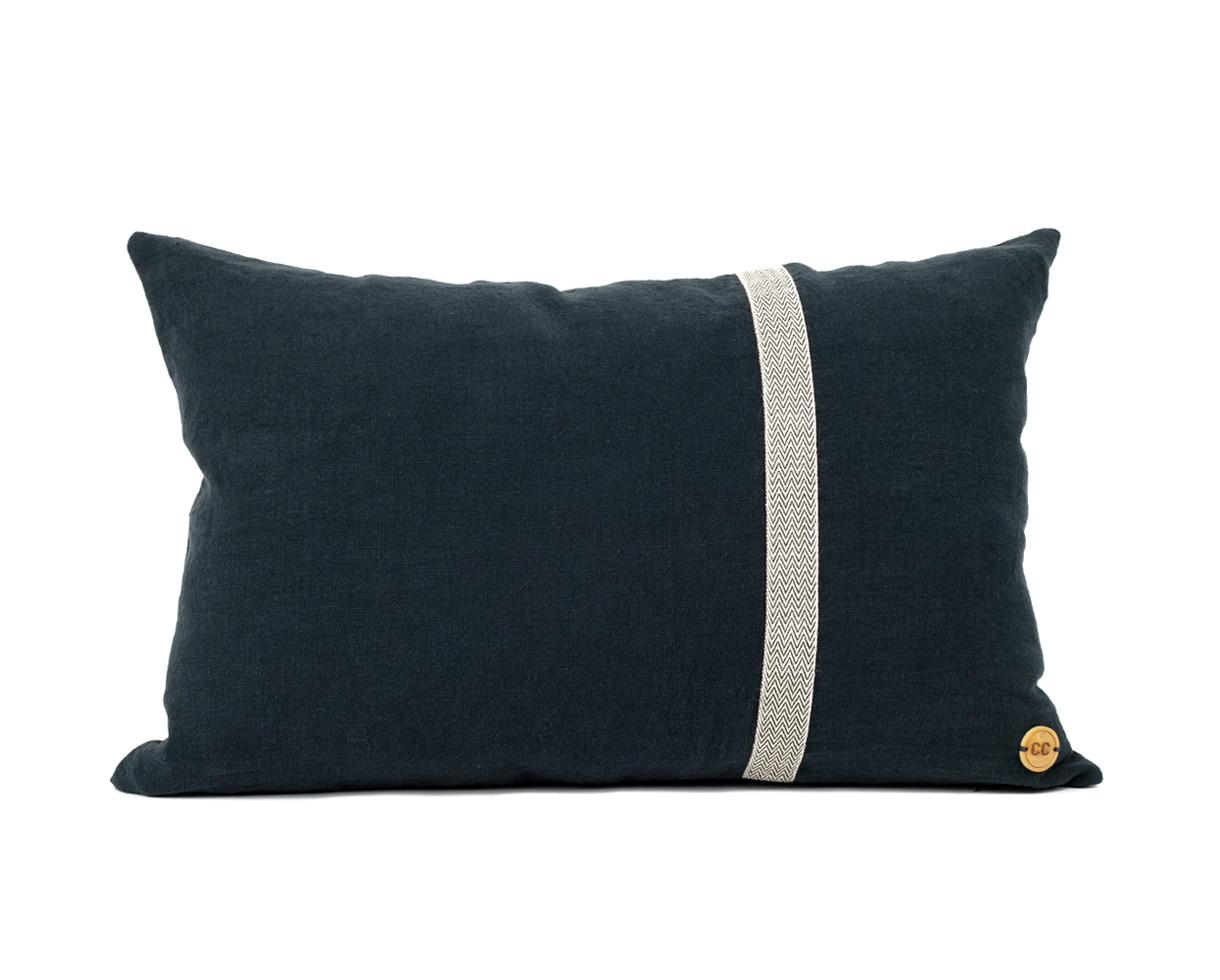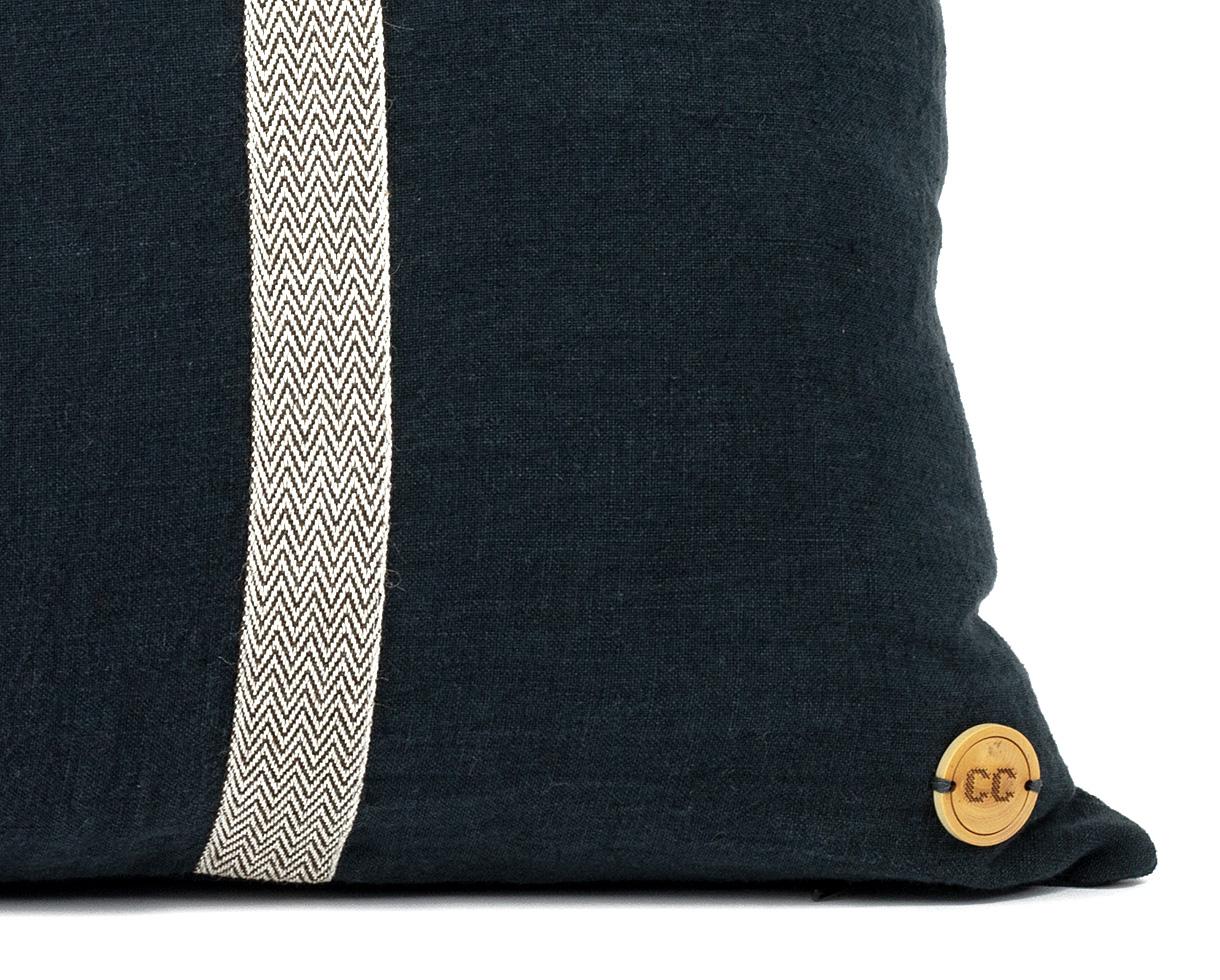 Linen Cushion Chevron
Material : linen
The braiding on this collection enhances the elegance of your interior.
Geometric lines and deep colours: this cushion adds character to your decoration.
Choose two-toned or one solid colour; you can mix and match the colours endlessly!

Linen cushion with braiding. Other combinations available on demand.

Sold with cushion pad

Cotton and wool braiding

Wooden Couleur Chanvre button

Zip closure

100% pure linen, high quality long fibres, from the Terre de Lin [Linen World] cooperative in Normandy.

270g/m2

Linen grown in Normandy, combed, woven, tailored, dyed and finished in France.

0% dye - Safe cloth guaranteed: our unique dyeing and finishing process is performed without endocrine disruptors or toxic, irritant or allergic products.

Easy care: wash at 30°, ironing optional. Does not shrink.