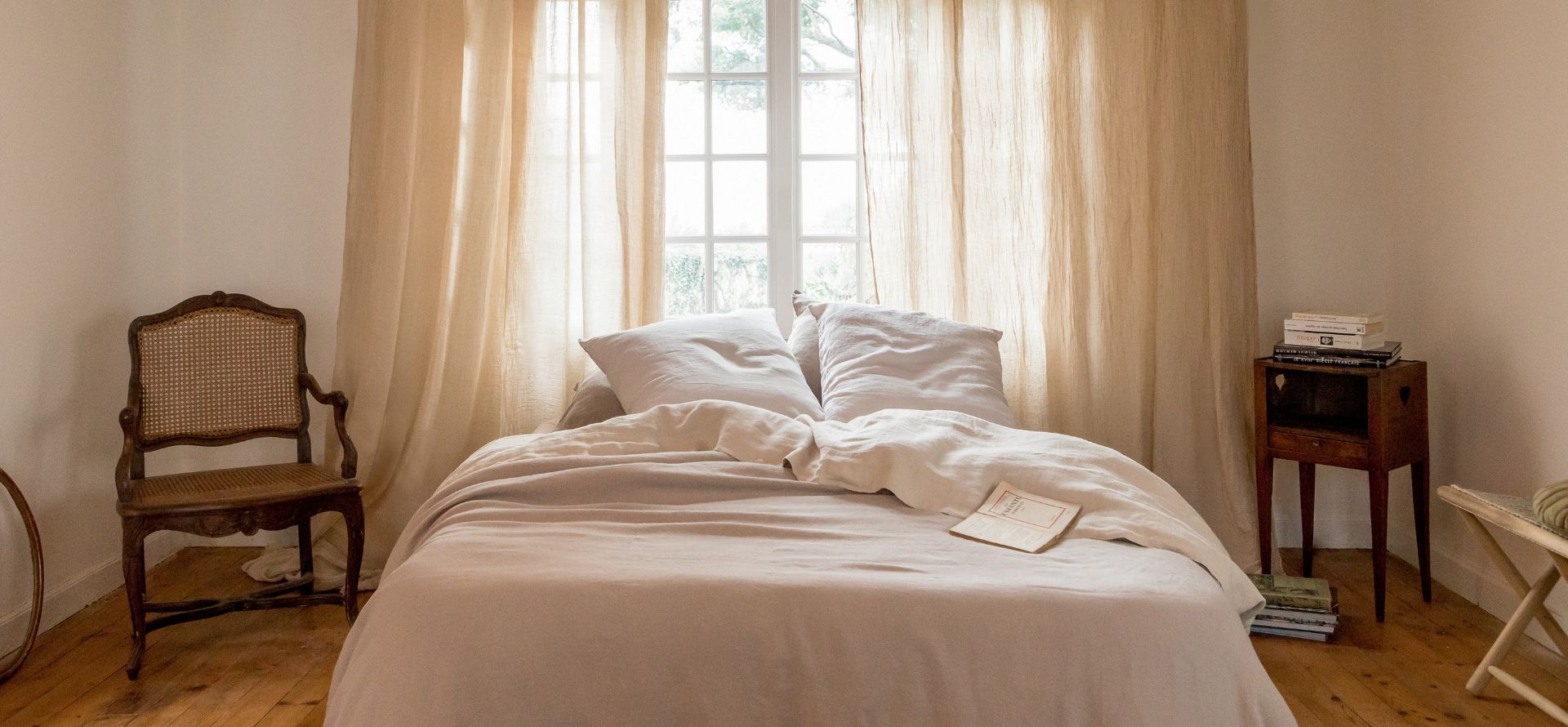 «Our life expectancy is about 700,000 hours and of this total, we sleep between 200,000 and 250,000 hours, so a third of our life»
Jean VIARD, sociologist
Under a starry night
by Couleur Chanvre



Imagine: it's Sunday morning. You wake up and before you even get out of bed, you're savoring the fact that you had a restful night. You say to yourself under your breath, I've never slept this well in a long time. Obviously, something has changed. In the blink of an eye, you realize that your new sheets are the reason for this incomparable night. Perplexed, you were... Convinced, you become... because only yesterday, you were wondering: how can these sheets help me spend such soft and serene nights? The answer is simple: the choice of certain natural fibers (if their qualities are preserved) can change your nights.

al element: the quality of your bed linen. And yes, it's simply magic. And this magic is made possible by the selection of a noble and healthy material, hemp and linen, and a unique production method.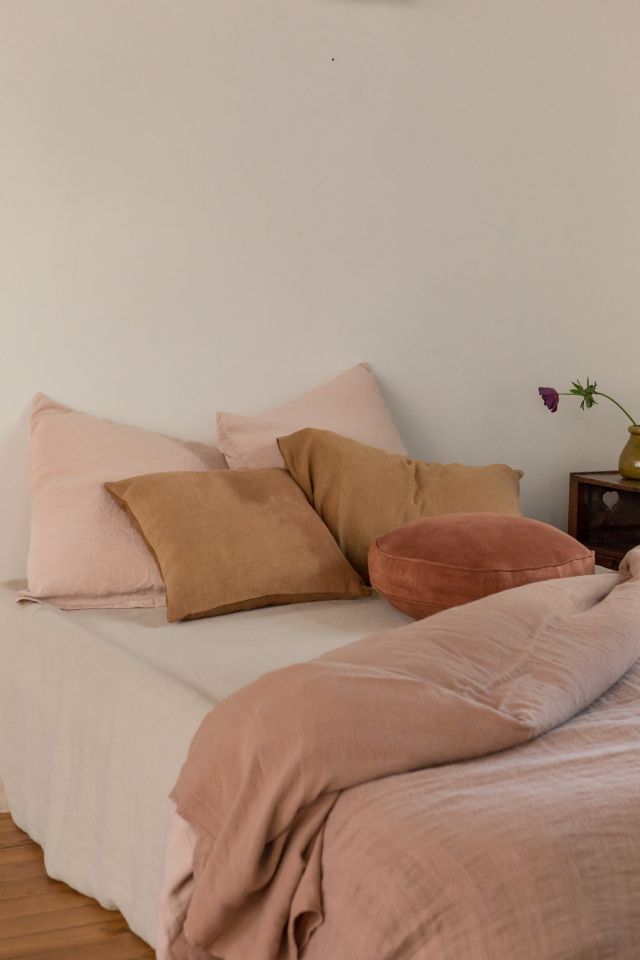 - A top-of-the-line selection

Anti-allergic, anti-bacterial, anti-fungal, ... the qualities of hemp are exceptional and very suitable for fragile or allergic people. Its natural volume cuddles you and envelops you. Linen is also anti-allergic and protects against irritations. And to preserve all these qualities and offer you the best, we select the longest, most resistant and most beautiful fibers. And not mixing them with other fibers is a real choice. Obviously, our top-of-the-line selection process ensures the durability of all our products and a guarantee of good, healthy sleep.
- An investment in your health

Have you ever wondered how many chemicals are in your traditional sheets and comforter covers? No need to waste time, you might be afraid. To gain peace of mind, turn your attention to our production method. Your curiosity will reveal our uniqueness, which is synonymous with transparency, public health and environmental protection. Indeed, if the choice of the raw material is fundamental, another aspect is just as important: the dyeing and textile finishing phase. This step is crucial to preserve the quality of the fibers so that they can diffuse their benefits. Yes, we are proud to produce perfectly healthy linen, respectful of your health and our environment. Yes, this commitment requires a longer and more expensive process. Clearly, toxic, irritating, allergenic and endocrine disrupting products are excluded from our manufacturing. This is for and in the interest of all. Our ecological process 0 % dyeing by Couleur Chanvre realized in our workshop of Saint Jean-de-Luz is unique in the industry. This commitment invites the problems of allergies, irritations, redness, asthma to fade away in favor of a sought-after well-being. Your body says thank you. And Nature is preserved.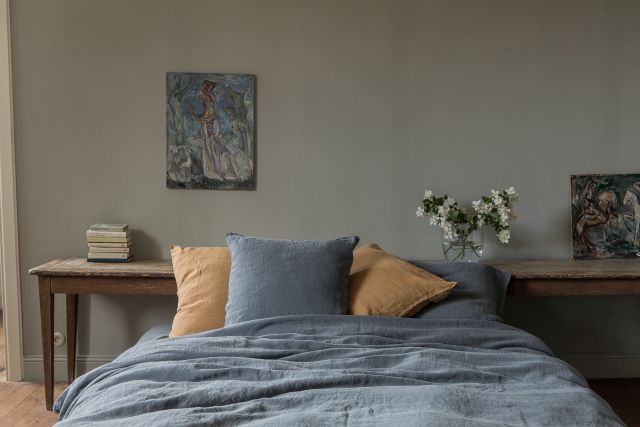 Qualities that will make you blush with pleasure.

- A natural thermostat

When you know that you spend 1/3 of your life in a bed, you might as well gather all the assets to ensure soft and light nights. Let's take a moment to learn more about these living natural fibers.Did you know, for example, that the hollow fiber of hemp acts as a natural thermostat? And for your comfort, whether in summer or in January when the snow is knocking on your door, it will be insulating, breathable and extremely comfortable. Pure hemp has the power to regulate temperature and create a unique thermal exchange.As for linen, it brings an immediate freshness and quickly evacuates perspiration, so it will be adapted to hot regions or seasons.And this adaptability to body temperature is a key factor in falling asleep and getting a deep sleep. With a change of sheets, the quality of your sleep is transformed.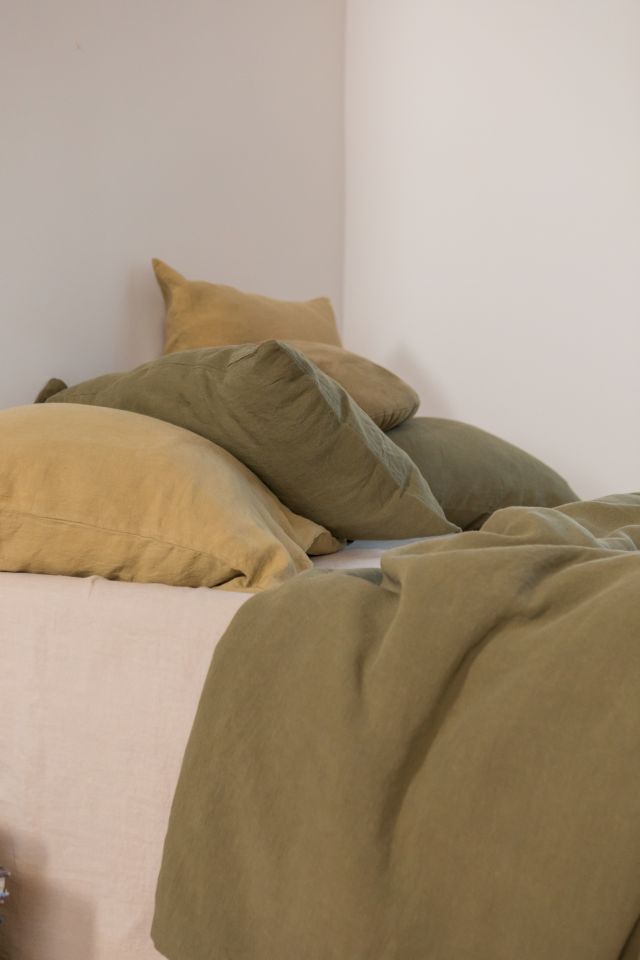 - A new balance


Our raison d'être is part of a global logic: to make good, healthy and beautiful products. This last facet has its place in our argument. It completes a beautiful coherence between the choice of quality materials, the ecological respect and the choice of colors, open door towards a soothing and harmonious environment. Each color in our color chart, of which we are the sole master, is chosen for its harmony and depth, even white. Timeless and chic, your hemp or linen bed sheets will gently slip into an interior that reflects your image. It's all about happiness!

The idea is not to convince you, but to develop a culture of good sleep and healthy sleep. This beautiful story is to be written every night, guided by the arms of Morpheus.

Try it and you will appreciate the sweetness of the journey. We are convinced that your awakening will be even sweeter.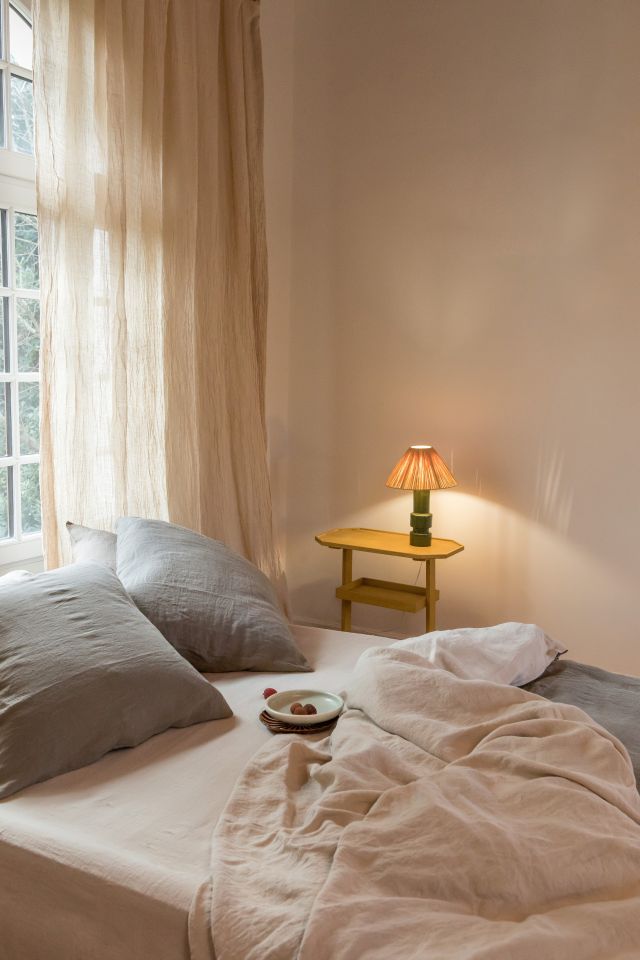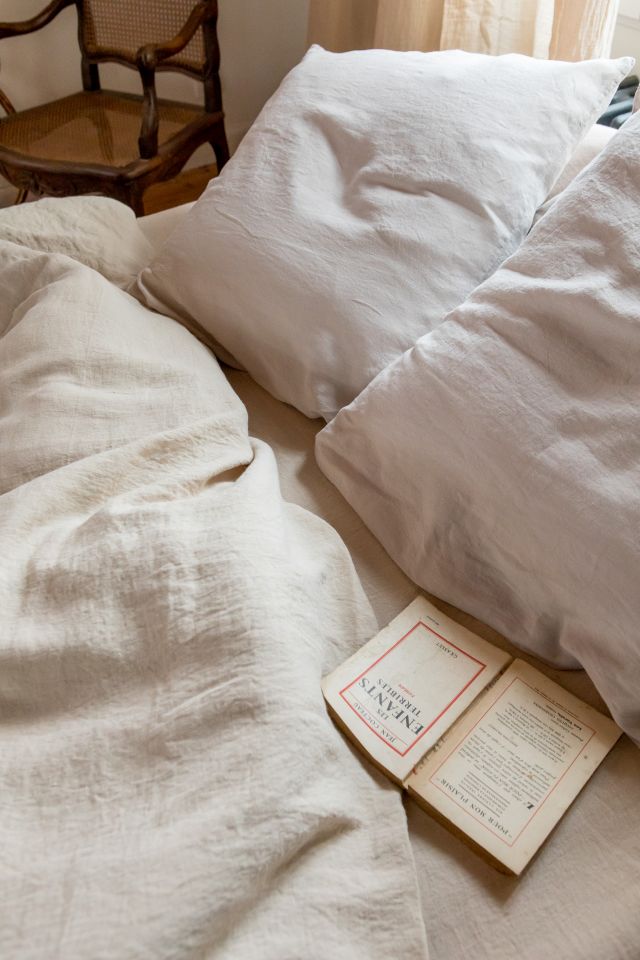 Discover our bed linen